D.C. Schroth Organ Builders, LLC
In Pursuit of Excellence In Our Trade
Our mission is to help to improve and maintain reliability and stability of our clients' pipe organs through reliable and conscientious service and maintenance.
We strive to listen to the needs of our clients, working with them to provide services that make sense in their individual situation. The organ-building world is truly a "cottage industry," and through a rapport based relationship, we work together with our clients to make sure their instrument gets the best possible service.
We believe there is more to this than just being an "organ tuner." We hold ourselves to high standards, knowing that the philosophy of exacting our trade to these standards not only produces the best quality instruments, but it provides our clients with the best value overall.
We understand the nuances and idiosyncrasies of pipe organs, and we want all our customers to feel that we've "got their back", when they need us.
We believe that all this means nothing if we, ourselves, are not reliable, and we therefore strive to provide excellent, reliable, professional service when required, to arrive on-time, and to complete projects in a timely manner.
As a business advertising ourselves as "conscientious", we also feel we have a commitment to the craftsmen who have devoted their lives to this honorable trade. Therefore, we are committed to paying respectable, living wages to all in our employ.
If these are things you would like to see in your organ service company, please contact us to set up an appointment.
Dramatis Personae
David Schroth Jr., Owner
Like many fans of the pipe organ, David's journey began at a very young age, initially inspired by his grandfather who was an organ technician in New England. After studying George Ashdown Audsley's landmark tome The Art of Organ Building while still only a senior in high school, David entered into an apprenticeship with German organ builder Stefan Maier. Here, he assisted in servicing and rebuilding dozens of the various historic instruments that dot the New England countryside, as well as some of the most well-known modern tracker instruments in the New England area.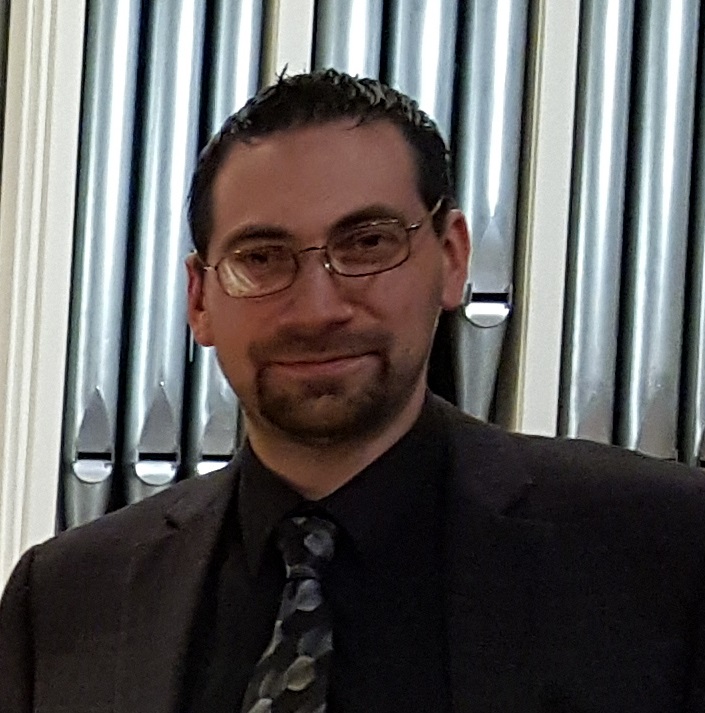 This experience was sufficient to procure a position at the firm of Richards, Fowkes, & Co. in Ooltewah, TN, where he assisted in the construction and erection of their Opus 16, Duke Divinity School, and Opus 17, Church of the Transfiguration, Dallas, TX.
David and his family moved to Louisville in 2009. David, working with local builders, shifted focus of his training to gain experience working with electro-pneumatic and all-electric action pipe organs, also coming to be well versed in installation and maintenance of solid-state relay systems. He also became well-versed working with 3D Cad, becoming proficient in windchest and case design. In July 2015, David set out to found D. C. Schroth Organ Builders, and the rest, as they say, is history!
David is a member of the American Institute of Organbuilders, The American Guild of Organists (National and Local Chapters), the Organ Historical Society, and the American Theater Organ Society (National and Local Chapters).
David Schroth, Jr. currently resides just outside the Louisville Metro in rural Shepherdsville, KY, with his wife and children.
---
Frank Denaro
Being a native of Orange County, NY, Frank has a B.M. in Trombone Performance from The Crane School of Music, SUNY Potsdam. He started organ lessons with Michelle Martin-Atwood during the 2018-2019 academic year and immediately fell in love with all things organ. It was not long before he was playing recitals featuring music of organ virtuosos such as J.S. Bach and Dieterich Buxtehude. The technical interest in organ started when he was involved with the tuning of the Wicks organ in the Helen Hosmer Concert Hall at Crane. Hoping to learn the craft, he pursued this line of work and moved to the Louisville area in 2019 to begin an apprenticeship at our firm.
Frank is also the Organist at St. Mary of the Annunciation Catholic Church in New Albany, IN..
.
.
---
Steve Drexler
Having both musical and mechanical inclinations from an early age, Steve played his first service at 16 and began working in the organ building trade at 17. Since then, he has been involved with some of the most notable firms in the United States, especially in the Chicago and New England areas. In his thirty-five years in the trade, his skills have been guided under the mentoring of names such as Sylvester Kohler, Larry Phelps, Charles McManis and David Broome.
Steve was organist and curator at All Saints Roman Catholic Church in Harlem, NYC for eight years.
.
.
.
---
Josh Duncan
Josh Duncan is the newest member of the team at D.C. Schroth Organ Builders. Originally from Georgia, he holds degrees from Andrew College and Georgia Southwestern State University and is currently pursuing an Accounting Degree. In addition to his duties at D.C. Schroth, Josh is also the Choirmaster & Organist of St. Mark's Episcopal Church in Louisville, where he has served since 2013.
Josh currently serves as a Board Member of the Sewanee Church Music Conference, the longest running church music conferences in the United States and sits on the Executive Board as Treasurer of Orchestra Enigmatic, a small new music ensemble in Louisville.
.
.
.
.
---
Veronica Hartless
Veronica was born and raised in Madison, IN by parents who encouraged her to explore the arts. She found her passion in clarinet and dance. After a year of music education at Indiana State University, she was accepted into the band instrument repair program at Western Iowa Technical Community College. Veronica was a first soprano solist in the choir and participated in the college dance team. She graduated with an Associate of Science and a degree in Band Instrument Repair Technology in 2020. Interested in expanding her knowledge beyond flutes and clarinets, Veronica sent her resume to our company and is now the newest apprentice with D.C. Schroth Organ Builders
.
.
.
.
---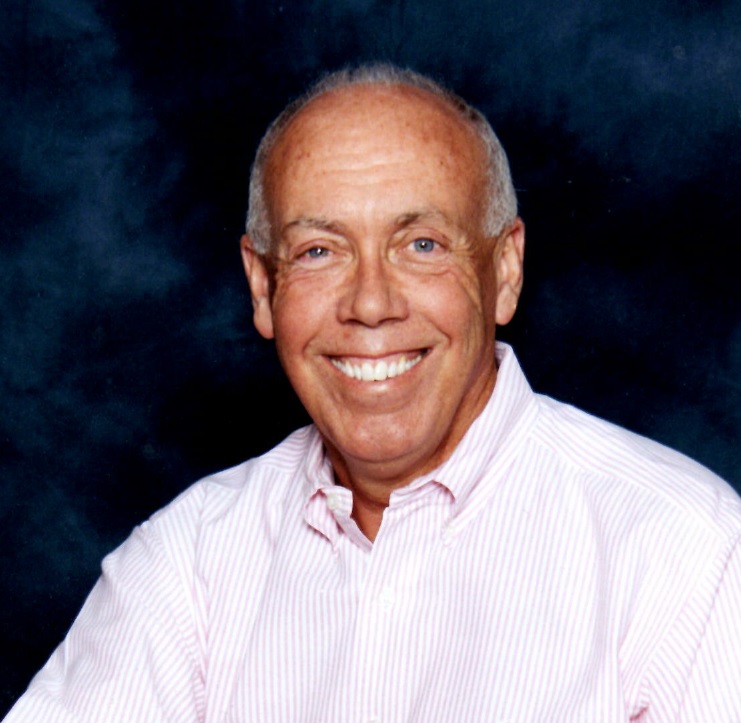 David Pilkinton
   Being the Associate Minister and Organist/Director of Music and Arts at First Christian (Disciples of Christ), Shelbyville, KY, David studied organ under Melvin Dickinson and Dr. Boyd Jones. A Louisville native, he has served as a past dean of the Louisville AGO and currently serves on the board of the William H. Bauer Foundation for the preservation of the Louisville Memorial Auditorium Pilcher organ, and the Bluegrass Chapter of the American Theatre Organ Society. He and his wife Florence, a native of Singapore, have two daughters.
.
...
.
.
---
Hanns-Georg Reck
   Hanns started his woodworking career while working alongside his father, Gottfried Reck, in the Steiner-Reck organ shop, making chest and casework for their instruments. From this, he developed a desire to build challenging and beautiful pieces of functional furniture and art for individual clients. While he continues to provide the more intricate jointery necessary for our own instruments, he also busies himself with spectacular projects for his own clients. For a visual treat, and an idea of his capabilities, please visit his website: https://www.hanns-georgreck.com
.
.
.
---
David Schroth Sr.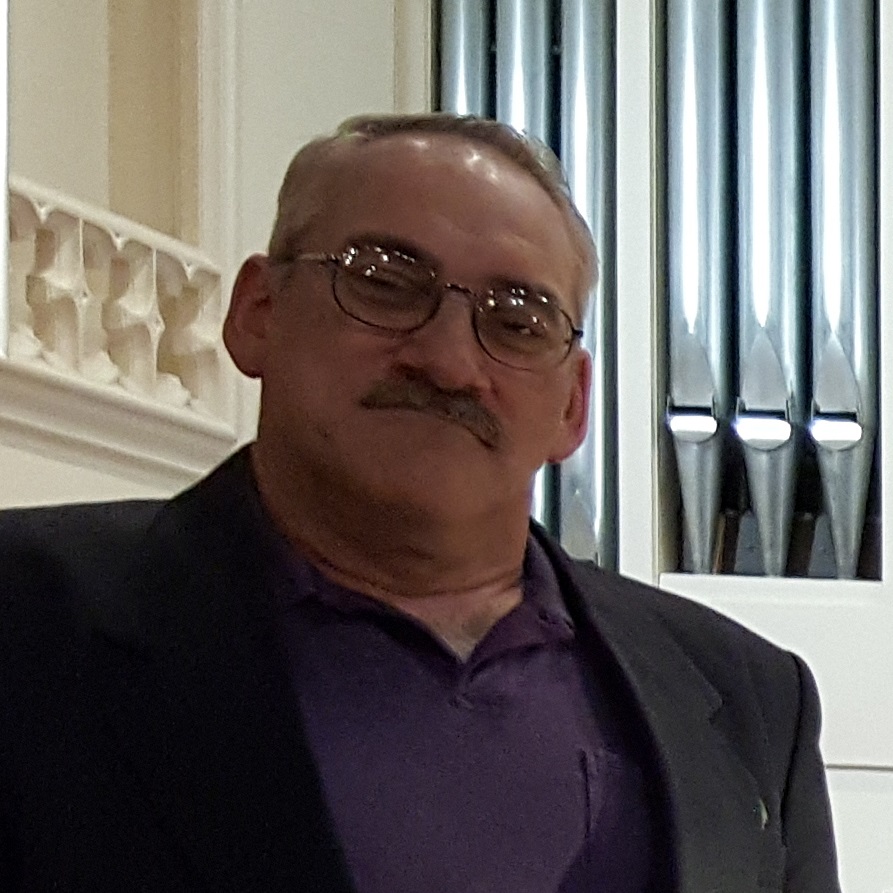 David started in electronics testing radio and television tubes for his father when he was 12, also assisting him in repairing electronic and pipe organs in the late 70's and early 80's. He was hired at Harris Information Terminals building computers and printers from 1979 thru 1986.
He joined the Massachusetts National Guard in October 1977, later serving full time for first the Massachusetts then the New Hampshire National Guard as an electro-mechanical technical engineer. He also taught communications and night vision at the military academy. He retired in August 2009, as an SFC (E-7), having served 32 years in the Army, including the spending of "too much time" in Iraq.
David has been to numerous schools for electronics and communications devices, computer repair, networking and cable wiring. He has also attended several military leadership schools. He has Bachelors degrees in Electronics/ Mechanical Engineering and Business Management.
Services We Offer: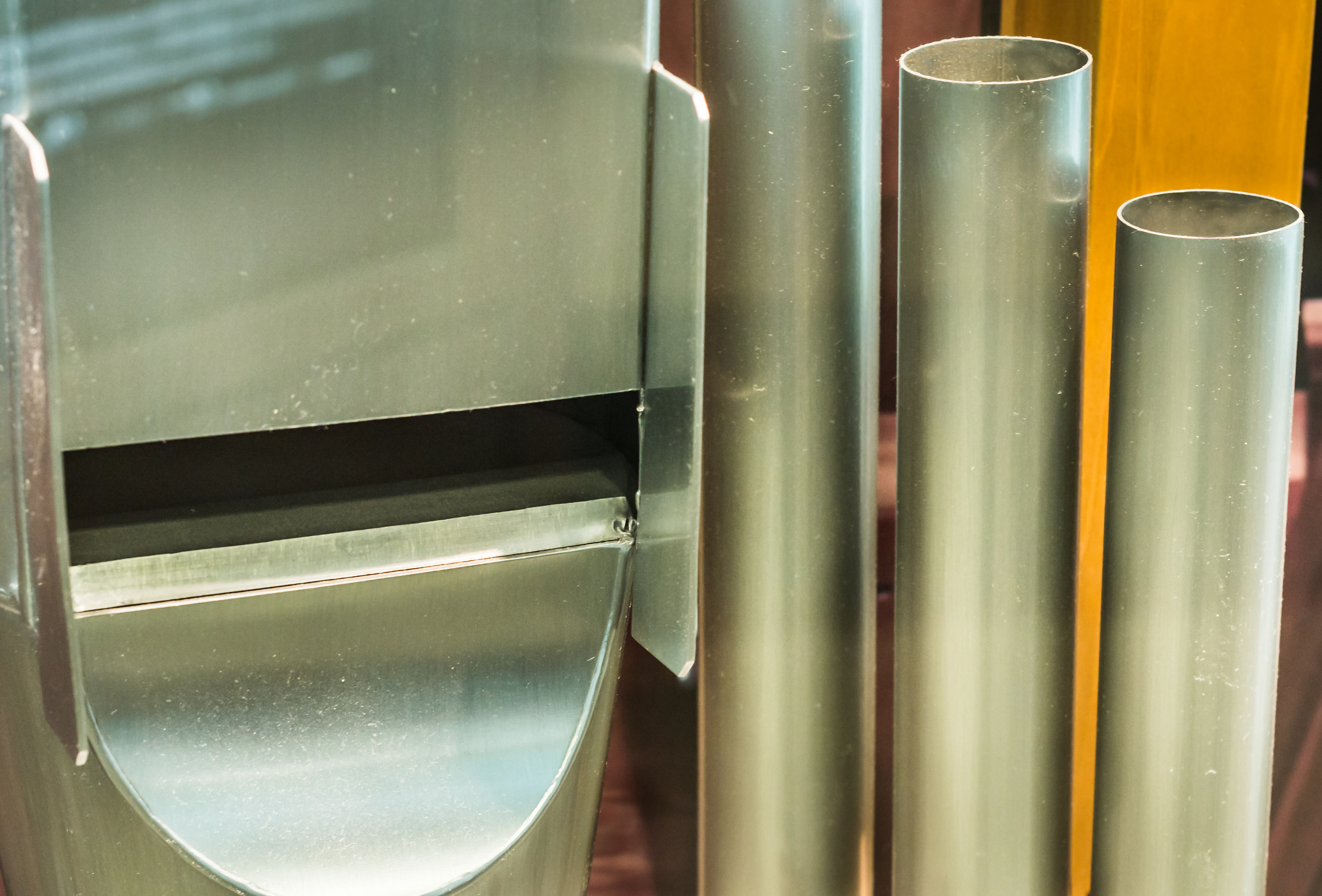 We have the skill and flexibility to offer an individualized tuning and maintenance program to meet the needs of any venue.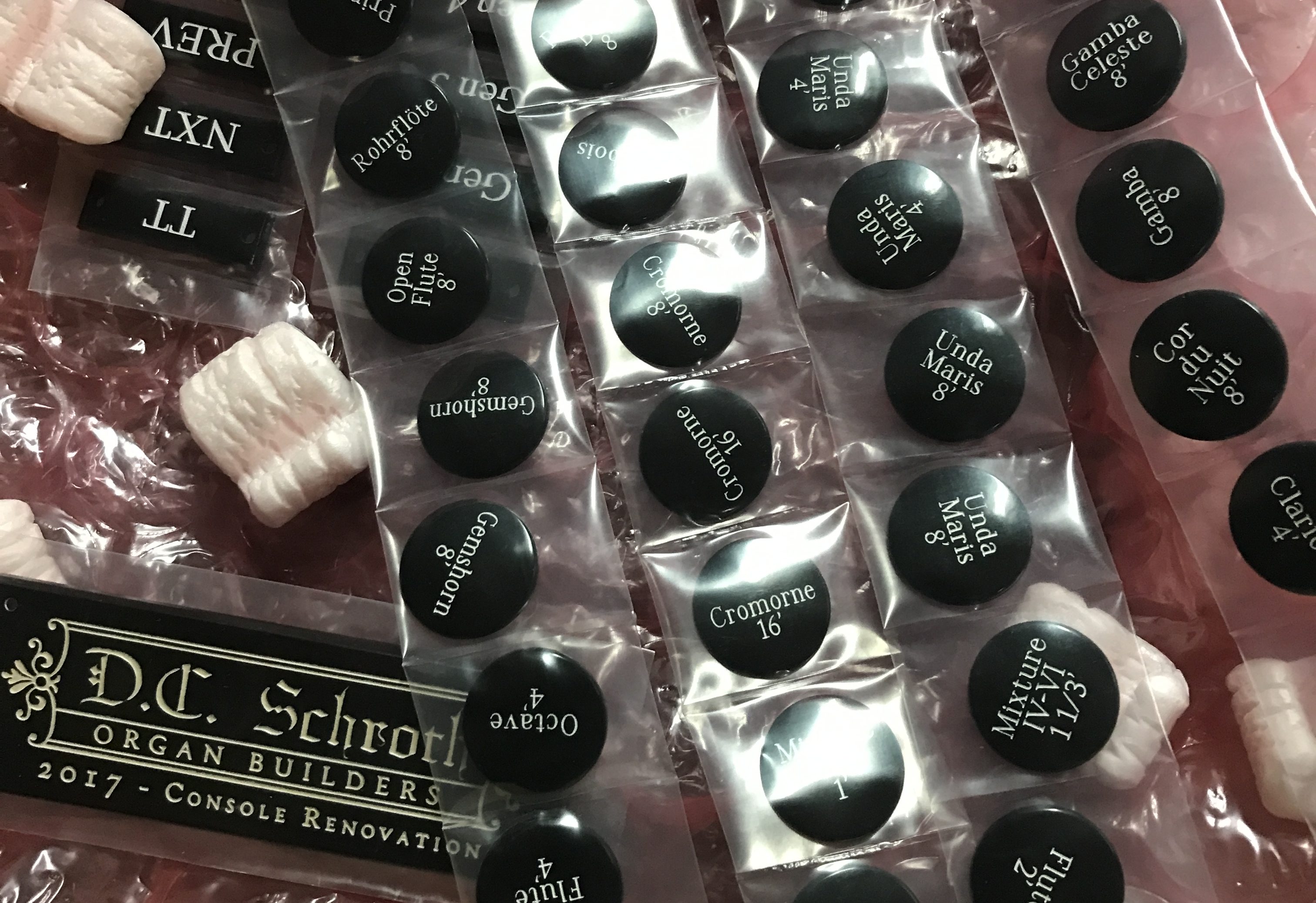 With a sizable, fully equipped shop, we are able to offer rebuilding and relocation services, as well as new instruments.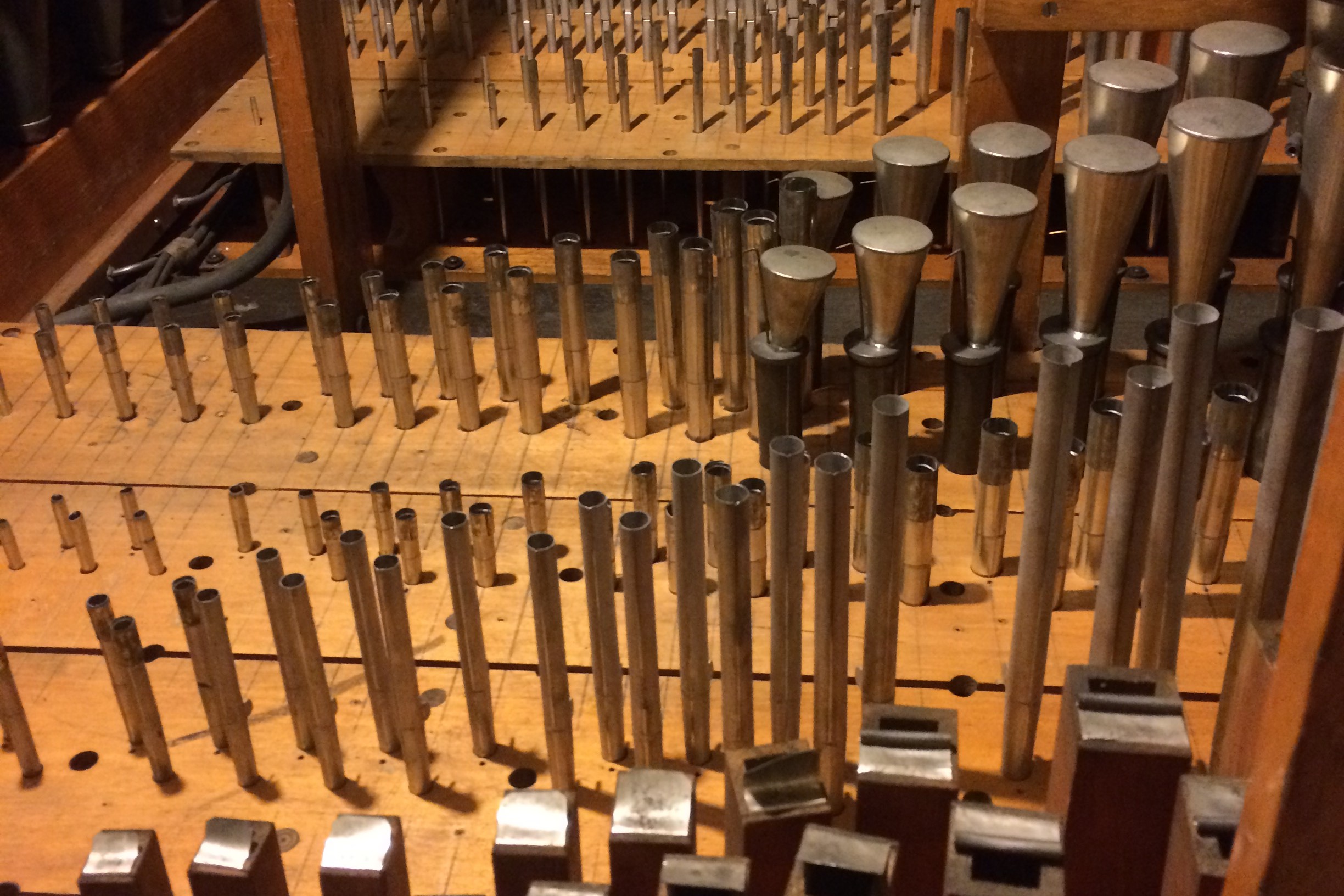 Whether you are needing a second glance for major renovations or simply an assessment for insurance purposes, we are happy to give qualified, intelligent reports as needed.