D.C. Schroth Organ Builders, LLC
In Pursuit of Excellence In Our Trade
Our mission is to help to improve and maintain reliability and stability of our clients' pipe organs through reliable and conscientious service and maintenance.
We believe there is more to this than just being an "organ tuner." We rely on a combination of the highest-quality craftsmanship available in the trade, together with a firm understanding of the nuances which make each individual instrument unique, mixed in with a fostering of strong rapports with our clients.
We understand the nuances and idiosyncrasies of pipe organs, and we want all our customers to feel that we've "got their back", when they need us.
We believe that all this means nothing if we, ourselves, are not reliable, and we therefore strive to provide excellent, reliable, professional service when required, to arrive on-time, and to complete projects in a timely manner.
As a business advertising ourselves as "conscientious", we also feel we have a commitment to the craftsmen who have devoted their lives to this honorable trade. Therefore, we are committed to paying respectable, living wages to all in our employ.
If these are things you would like to see in your organ service company, please contact us to set up an appointment.
David C. Schroth, Jr.
Like many fans of the pipe organ, David Schroth Jr.'s journey began at a very young age, initially inspired by his grandfather who was an organ technician in New England. David spent his free time as an adolescent practicing upon local organs, but eventually became seriously interested in organ building after studying George Ashdown Audsley's landmark tome The Art of Organ Building while still only a senior in high school.
In November of 2004, David entered into an apprenticeship with German organ builder Stefan Maier, where he assisted in servicing instruments such as the historic Flentrop in Adolphus Busch Hall, Harvard University, the magnificent 1864 Hook organ at Mechanics Hall, Worcester, Massachusetts, the 1981 Fisk meantone organ at Wellesley College, Wellesley, Massachusetts, and dozens of the various historic instruments that dot the New England countryside.
This experience was sufficient to procure a position at the firm of Richards, Fowkes, & Co. in Ooltewah, TN, where he assisted in the construction and erection of their Opus 16, Duke Divinity School, and Opus 17, Church of the Transfiguration, Dallas, TX.
David and his family moved to Louisville, KY in 2009. David, working with local builders, shifted focus of his training to gain invaluable experience working with electro-pneumatic and all-electric action pipe organs, also coming to be well versed in installation and maintenance of solid-state relay systems. During this time, he also gained crucial business and administrative experience, being project manager for organ builder Pete Webber from 2013 until forming D. C. Schroth Organ Builders in July 2015.
David is a member of the American Institute of Organbuilders, The American Guild of Organists (National and Local Chapters), the Organ Historical Society, and the American Theater Organ Society (National and Local Chapters).
David Schroth, Jr. currently resides in Louisville, KY, with his wife and children.
Services We Offer: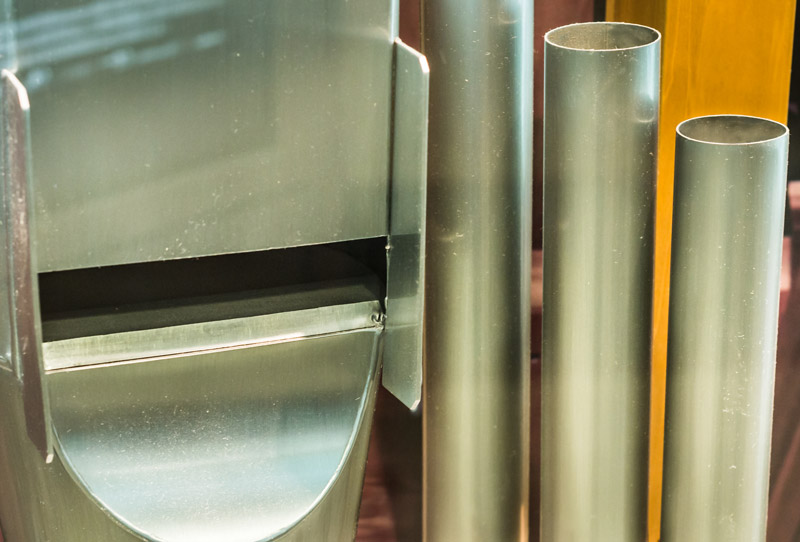 We have the skill and flexibility to offer an individualized tuning and maintenance program to meet the needs of any venue.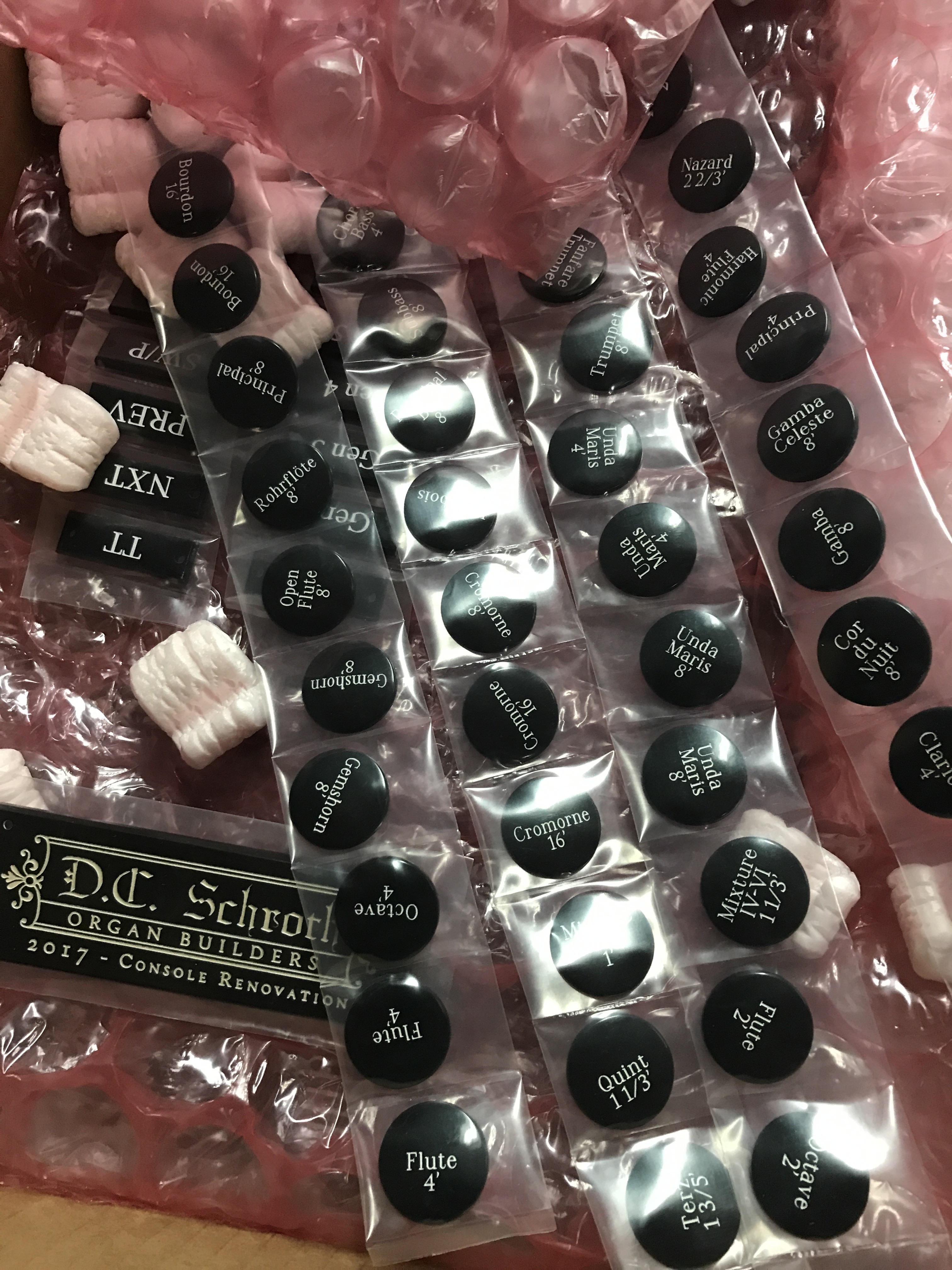 With a sizable, fully equipped shop, we are able to offer rebuilding and relocation services, as well as new instruments.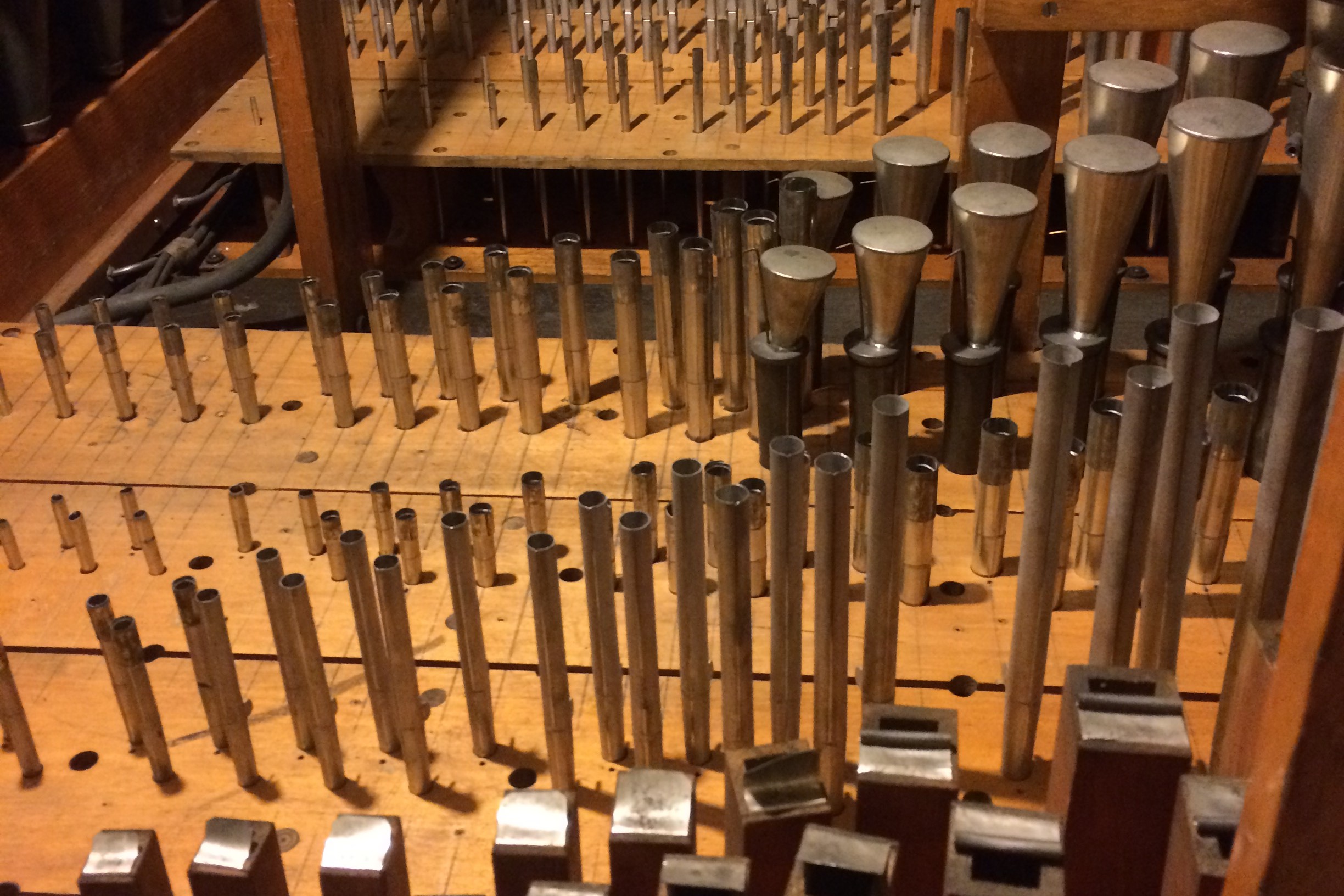 Whether you are needing a second glance for major renovations or simply an assessment for insurance purposes, we are happy to give qualified, intelligent reports as needed.